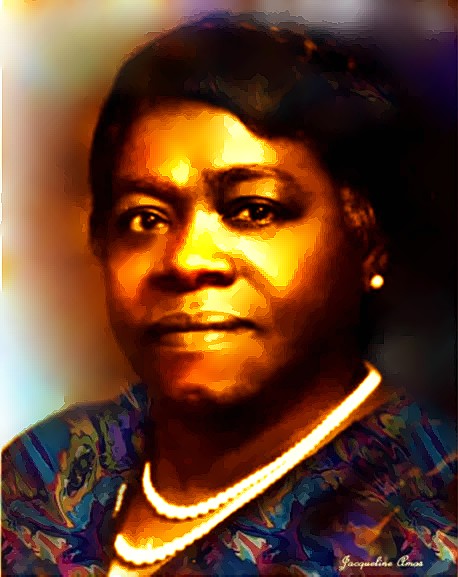 Mary McLeod Bethune (1875-1955), an African American teacher, was one of the great educators of the United States. She was a leader of women, a distinguished adviser to several American presidents, and a powerful champion of racial equality.
Mary McLeod was born in Mayesville, S.C. Her parents, Samuel and Patsy McLeod, were former slaves; Mary was the fifteenth of 17 children. She helped her parents on the family farm and first entered a Presbyterian mission school when she was 11 years old. Later she attended Scotia Seminary, a school for African American girls in Concord, N.C., on a scholarship. She graduated in 1893; there she had met some of the people with whom she would work closely.

Though she had a serious turn of mind, it did not prevent her from being a lively dancer and developing a lasting fondness for music. Dynamic and alert, she was very popular and the acknowledged leader of her classmates. After graduating from Scotia Seminary, she attended the Moody Bible Institute.

Career as an Educator

After graduation from Moody Institute, she wished to become a missionary in Africa; however, she was unable to pursue this end. She was an instructor at the Presbyterian Mission School in Mayesville in 1896 and later an instructor at Haines Institute in Augusta, Ga., in 1896-1897. While she was an instructor at Kindell Institute in Sumpter, S.C., in 1897-1898, she met Albertus Bethune, whom she later married.