Kevin J. Perry was born January 9,1957 in Jamaica, New York. He picked up a guitar 38 years ago and has never put it down. Kevin is a R&B Guitarist with some Jazz overtones staying true to the music world by recording live and not sampling anyone else's tunes. Kevin is helping to bring live bands back into full swing, along with writing songs from the heart and expressing feelings from within.
Presently, Kevin is performing with two well known area bands: 19 South and Goldies Intuition. Having roots in Queens, he has gigged with and continues to perform and jam with locally known groups and individuals such as Applejam, Kneedeep, Pages of History, Bartlett's Contemporary, Mystic Tears, Special Request, Victor Mason, Al Cones, Debbie Knapper and Barry Johnson just to name a few. Other musicians he has worked with are: E.C.Dorsey & Tehilah Project, where all the guitar work on the 2009 CD, "Thy Kingdom Come" was performed by him. The Tones of Joy (during this tenure, Kevin co-produced and recorded, "Call Him Up" in 2005 and "Live at Frontline Ministries" from Dover, Delaware in 2007). Devine Intentions, Truth Be Told, Chuck Stanley, Wilson Pickett, Evelyn "Champagne" King, Mark IV, Lonnie Liston Smith (recorded the "Song for the Children" in 1979), Board of Directors (recorded the 12" vinyl "Happy"). Kevin also co-founded "Many Faces of Soul" and is one of the original members of Funkhouse Express when they recorded "Music Makes You Move". Versatility allows Kevin to work, gig, jam and/or record with a variety of musician covering a range of genres.
Kevin also produced a CD for the rock group "Sir Naj" and worked the musical arrangement for "Hampton & the Hamsters", a Christmas CD. He has also written, arranged and recorded a few originals: "What", "Caprice", "What Love Should Be", "Many Times", "Relations", "Motionless", "Tickle" and "Michele Like". All of which can be sampled on his MySpace Music page:
http://www.myspace.com/kevinjperry69
.
Ultimately, Kevin has and will continue to contribute to keeping live bands, 'alive' by promoting and working with those of like minds. He has a deep passion to perform 'live' and this passion was influenced, inspired and intensified by great guitarists such as Terry Kath, Stevie Ray Vaughan, Ronny Drayton, Eddie Martinez, Robert Banks, Jr., Joey Campbell, Ronald "Goose" Lewis, Ricardo Silveira and Bruce Conte.
Kevin affirms that his passion is constantly refueled by watching people dance and have a 'Funky Good Time' while he strums his E.S.P Custom.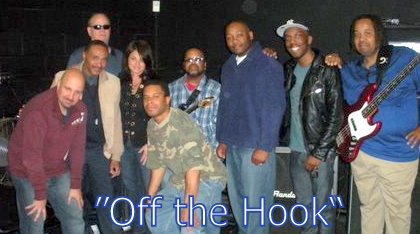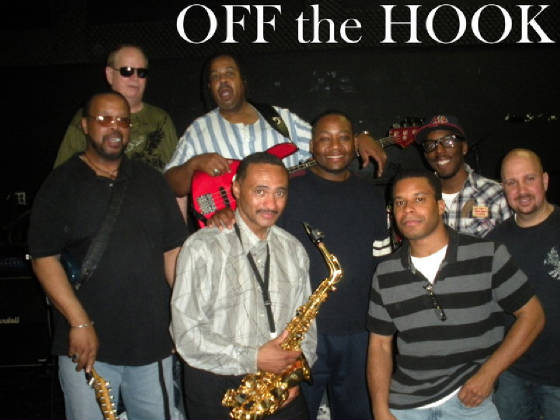 Kevin Perry House Of Blues Enter